A Singular Lack of Silence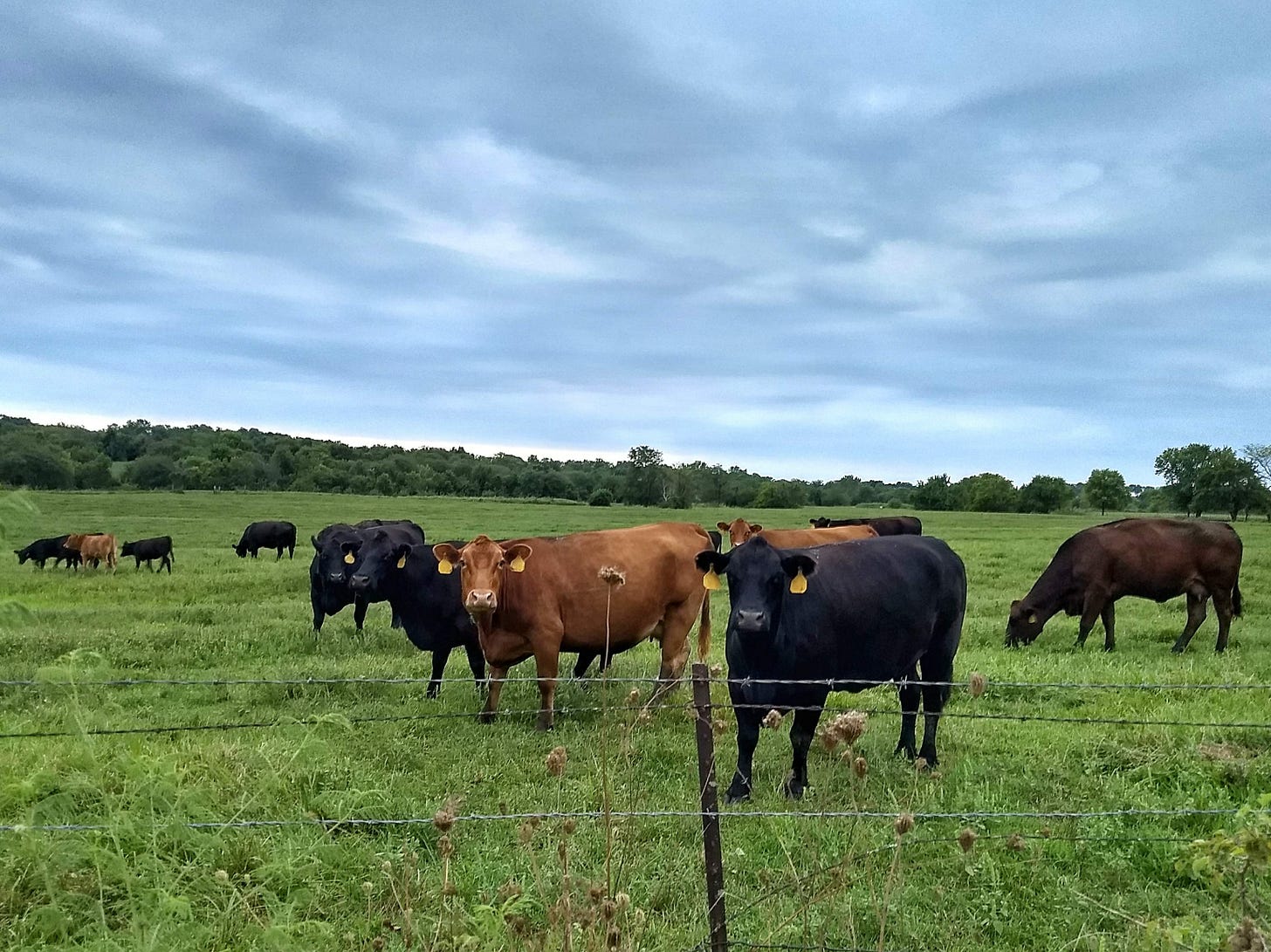 Sometimes it happens.
The brain churns out doggerel.
It couldn't really be helped, especially since it was produced by the wry mood I often have about life here in these very rural parts: a pasture full of cows across a dirt road (see photo above), a barn with chickens and now a couple of heifers next door, coyotes at night—always. And the little bug sounds that become nearly deafening by summer's end. Usually I succeed (more or less) in seeing how lovely it is; but sometimes the sheer volume of it all becomes its most noticeable feature.
Hence this poem.
---
Peace and Quiet of…
The howl 
Of the owl 
In the evening,
The shriek of the cock at the dawn,
The chatter of frogs and of locusts
Goes on; it goes on and on.
The peace 
Does not cease 
In the country,
Make love or make war as you will,
But the quiet they boast of—I wonder;
In summer here nothing is still.
---
On the other hand, there are always the little moments that make up so much of life:
Haiku at Night
Solitary moon
High above a single tree ~
Sky washed in grey light