Blue of Autumn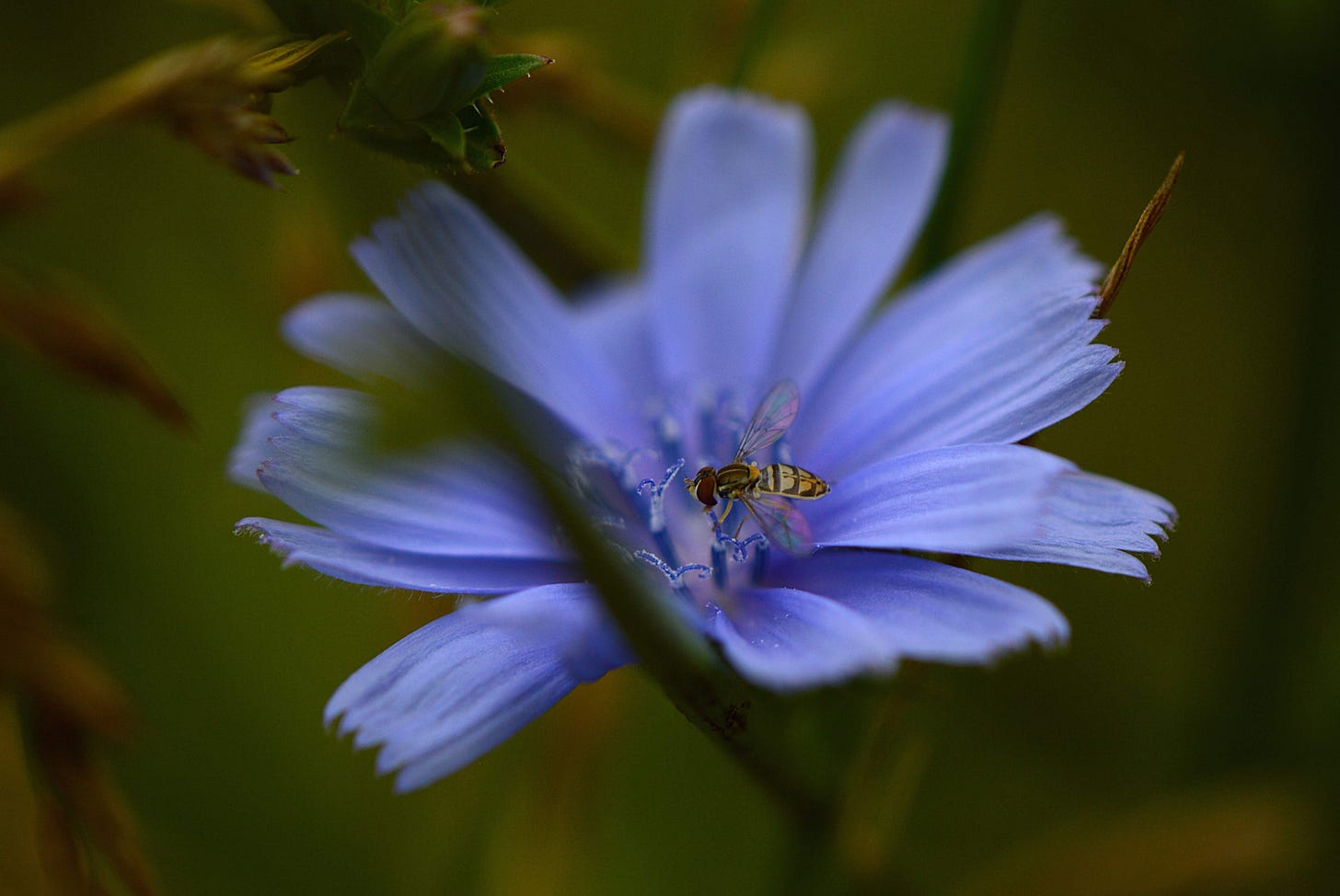 Recent storms have brought autumn weather following in their path—rather rambunctiously, with quickly dropping night temperatures and clouds that come and go in large swathes, day and night, across sun or moon.
The wildflowers have been happy with the change. Although chicory is a flower of late summer, it seems quite pleased with the new days that bring cooler evenings and mornings, and showers to wash its bright blue flowers.
---
Blue of Autumn
The chicory is newly washed with rain,
All blue and smiling. Gone is summer's stain
Of dust and somber afternoons of heat,
When tires raise small whirlwinds from the street
To blow in clouds of white. They now have passed
To leave fresh faces in the drifted grass.
Now is the blue of sudden autumn skies,
The blooms that quiver, blow with quick surprise
Beneath the clouds that shade them through the clear
Blue sky they mirror, now that autumn's here.