Spenser Meets an Inchworm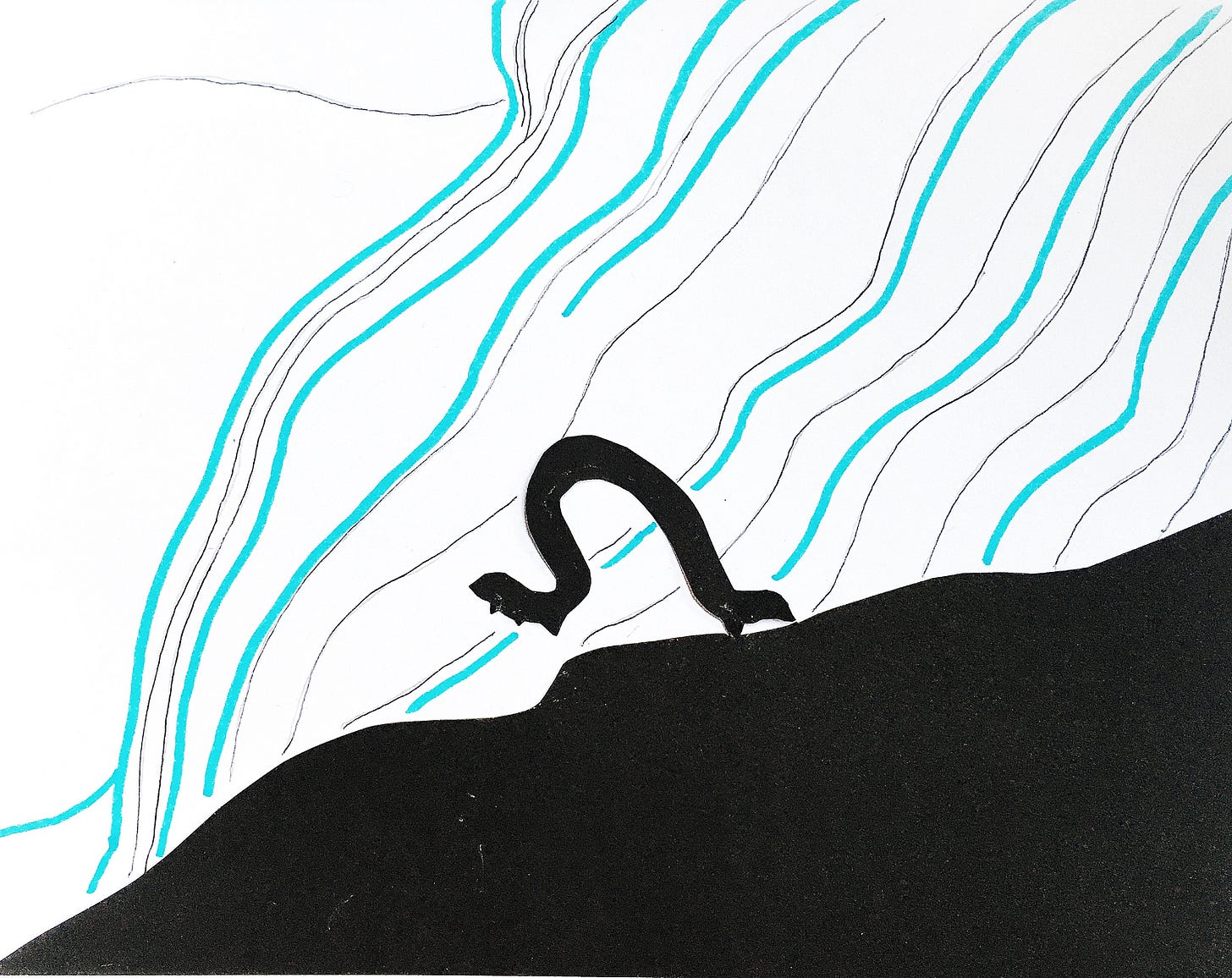 A Small Ruler
I find an inchworm on my shirt at last,
Parading up the stripes from blue to white
To blue. She rules the inches, wriggling past
With head exploring windward. Treading light
Upon my shirtfront she propounds, polite,
My need for newer garments. Heartened, I 
Am happy she shall take my measure — quite
An opportunity, I'll not deny;
She stands upon her back toes to descry
At distance and so checks me out,
Then loops herself to saunter forward, spry.
I need new shirts; of that she has no doubt,
Nor I. I thank her for her work; she rides — 
My tiny ruler — on my shirt outside.
---
After writing this poem, I realized that perhaps the tradition with which I grew up is not as widely known as I have assumed. This bit of folklore says that if an inchworm crawls across you (with its peculiar, looping gait), it is measuring you for new clothes.
Doing a quick bit of research for this post, I find there are other traditions as well; but this is the version with which I am familiar and from which I wrote the poem. Take it as you please!
I congratulate myself that at any rate this may be the first time in history that anyone has written a Spenserian sonnet about an inchworm… That might be good for some reason, but I have no idea what.
---
Thanks to my sister Sarah Myers for providing the cut-paper and pen illustration!